Alessandro Downtown Hostel
Via Carlo Cattaneo 23
00185 Rome RM Italy
Tel: +39/06-44340147
Fax: +39/06-49380534
E-mail downtown@hostelsalessandro.com
Weekly events
Our Weekly evening programs @Downtown BAR
Day: MON, WED, FRI and SUN
- Pasta Party at 9pm
Pasta + 1 small beer: 2.5€
- Happy Hour from 10:30pm to 11:30pm
Big beer 4€=>3€ / Bottle wine 8€=> 6€
Day: TUE, THU and SAT
- PARTY NIGHT OUT starts at 9:30pm Alessandro Palace BAR
- Happy hour from 11pm to midnight
Cocktail 5€=>4€ / 2x Corona 5€
Day: SUN
- Happy hour round 1 from 9pm to 10pm
Big beer 4€=>3€ / Bottle wine 8€=> 6€
- Happy hour round 2 from 10pm to 11pm
Cocktail 5€=>4€ / 2x Corona 5€
- Beerpong some times during bar opening hours: a free shot for winner of every match!
pictures from parties on our FB pages!:
Alessandro Palace & Bar
and
Alessandro Downtown & Bar
.
Visit

Alessandro Downtown & Bar new website

!
New 2019! We also have on-site Bar at the Alessandro Downtown!
L'Alessandro DOWNTOWN a été fondé en 2000. Dans les traces de l'auberge PALACE, le DOWNTOWN s'est rapidement élargi et est devenu un havre pour des voyageurs avec un budget limité de partout dans le monde. Le DOWNTOWN dispose d'un coin salon avec TV au grand écran, ainsi que des chambres spacieuses avec linge fraîchement lavés. Un prix abordable et un excellent emplacement au centre-ville font du DOWNTOWN la plate-forme idéal pour explorer Rome.
Poursuivant les mêmes standards de qualité que le Alessandro Palace Hostel, le Alessandro Downtown a spécialement été conçu pour les routards soucieux de leur budget.

L'auberge Alessandro Downtown propose de grands dortoirs bien nets, des ordinateurs avec WIFI gratuit disponible dans la salle commune pour une connexion sans fil.

Avec un large éventail de services à des prix raisonnables, sa location exceptionnelle permet d'être un point de départ pratique pour partir à la découverte de Rome. Le Colisée, le Forum Romain, la Basilique Sainte-Marie Majeure, Saint-Pierre-aux-Liens se trouvent à quelques pas, à moins d'une demi-heure de marche et tous les coins de la ville sont accessibles par les transports en commun (métro, bus, tram).

Routards eux-mêmes, les membres de l'équipe du Alessandro Downtown seront heureux de vous donner les meilleurs conseils et les bons tuyaux pour découvrir Rome.
Les deux auberges sont idéalement situées à 5 minutes à pied de la gare principale de Rome, Termini. A partir de cette plate-forme de transit, les visiteurs de Rome ont facilement accès à l'ensemble des principaux sites historiques et des attractions.
La plupart des sites célèbres tels que le Colisée, le Forum romain, Sainte Saint-Pierre-aux-Liens, la Basilique Marie Majeure, le shopping centre a la Place d'Espagne, la Fontaine de Trevi, la Via Veneto peuvent être atteint à pied en une demi-heure environ. De la gare Termini, par les transports en commun, on ne met pas plus de 30 minutes pour atteindre le Vatican et son musée attenant, le Château Saint Ange, la Piazza Navona, le Campo dei Fiori, Trastevere etc.


BAR menu
Drinks:
Shots, Soft Drinks 2€ / Small Beer, Glass wine, Glass prosecco 3€ / Big Beer 4€, Mixed drink 4€ / Cocktail 5€
Bottle wine 8€ / Bottle prosecco 9€
*Extra 1,2 € for top shelf spirits
Food:
French Fries, Onion rings, hotdog 3€ / Chicken Nuggets (5pz), Nachos 4€

Avis Important: Taxe de séjour à Rome
La taxe de € 3,50 par personne et par nuit.
Nous regrettons d'informer nos clients que cette taxe N'EST PAS incluse dans les frais d'hébergement cotées.
S'il vous plaît, considérez donc ce supplément au moment de la réservation.

Notes:
Pets are not allowed to enter.
In dormitory rooms, we accept guests at age up to 50 years old. For double/twin rooms, this does not effect.
Also there are exceptions for supervisors who accompany school groups.
Infrastructures et prestations
WiFi gratuit
Plans de ville gratuits
Onsite-Bar (18:00-0:30)
Réception ouverte 24 heures sur 24
Climatisation
Echange de livres
Salle commune
Petit-déjeuner non inclus
Full breakfast 5€
Ascenseur
Sèche-cheveux
Douches chaudes
Accès par carte magnétique
Draps inclus
Local à bagages
Visites guidées/Information touristique
Serviettes à louer (2 Euro)
Distributeurs automatiques
Kitchen (open 12pm-10pm)
Coin locker (2€ for max 12hrs)
Self laundry (4€ wash/4€ dry)
Microwave
Check-in: 3PM~
Check-out: ~10AM
Lockers in room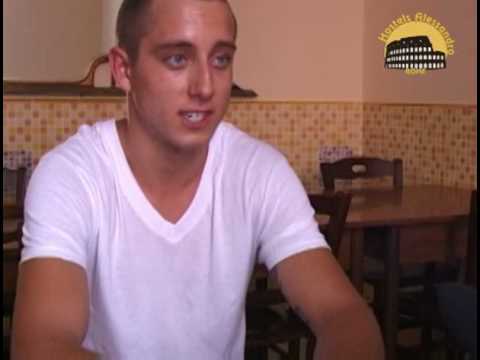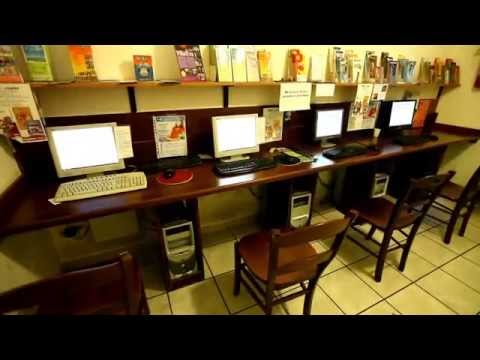 What you find around the Downtown Hostel