Alessandro Downtown Hostel
Via Carlo Cattaneo 23
00185 Rome RM Italy
Tel: +39/06-44340147
Fax: +39/06-49380534
E-mail downtown@hostelsalessandro.com
Weekly events
Our Weekly evening programs @Downtown BAR
Day: MON, WED, FRI and SUN
- Pasta Party at 9pm
Pasta + 1 small beer: 2.5€
- Happy Hour from 10:30pm to 11:30pm
Big beer 4€=>3€ / Bottle wine 8€=> 6€
Day: TUE, THU and SAT
- PARTY NIGHT OUT starts at 9:30pm Alessandro Palace BAR
- Happy hour from 11pm to midnight
Cocktail 5€=>4€ / 2x Corona 5€
Day: SUN
- Happy hour round 1 from 9pm to 10pm
Big beer 4€=>3€ / Bottle wine 8€=> 6€
- Happy hour round 2 from 10pm to 11pm
Cocktail 5€=>4€ / 2x Corona 5€
- Beerpong some times during bar opening hours: a free shot for winner of every match!
pictures from parties on our FB pages!:
Alessandro Palace & Bar and Alessandro Downtown & Bar.

Visit Alessandro Downtown & Bar new website!
New 2019! We also have on-site Bar at the Alessandro Downtown!
Alessandro DOWNTOWN was established in 2000. Following in the footsteps of the Palace Hostel, the Downtown quickly grew a following and became a haven for budget minded travellers from around the world. DOWNTOWN provides a lounge area with a wide screen TV, as well as spacious rooms with freshly laundered linens. An affordable price and excellent location make the Downtown the perfect platform to explore Rome.
Continuing the same high standards of the original Alessandro Palace, the Alessandro Downtown Hostel was designed expressly for budget-minded backpackers.

The Alessandro Downtown hostel is situated near Termini station and offers large & clean dorm rooms, FREE WIFI available in common area for wireless devices.

Offering a wide variety of services at reasonable prices, its exceptional location provides a safe convenient base to explore & enjoy Rome's sites. Colosseum, Roman forum, Basilica Santa Maria Maggiore, San Pietro in Vincoli are very close in a less than half an hour on foot and any part of city can be accessible with public transportation by Metro, Bus and tram.

As backpackers themselves, the Alessandro Downtown Hostel's staff will be happy to offer tips & advice for the best deals in Rome.
Both hostels are conveniently situated within a 5 minute walking distance of Rome's main transit station, Termini. From this transit hub visitors to Rome are given easy access to all the major historical sites and attractions.
Most of the famous sites such as the Colosseum, Roman Forum, San Pietro in Vincoli, Basilica Santa Maria Maggiore, the shopping mecca Spanish Steps, Trevi Fountain, the classy Via Veneto can all be reached on foot in half an hour approximately. From Termini station, by public transport, it takes no more than 30 minutes to reach the Vatican and the adjoining museums, Castel Sant'Angelo, Piazza Navona, Campo de' Fiori and Trastevere district etc.

BAR menu
Drinks:
Shots, Soft Drinks 2€ / Small Beer, Glass wine, Glass prosecco 3€ / Big Beer 4€, Mixed drink 4€ / Cocktail 5€
Bottle wine 8€ / Bottle prosecco 9€
*Extra 1,2 € for top shelf spirits
Food:
French Fries, Onion rings, hotdog 3€ / Chicken Nuggets (5pz), Nachos 4€


Important Notice: Rome's Tourist Tax
CITY TAX (3,5€ per person per night) is NOT included in the reservation price. Please consider it as an extra and pay it upon arrival in cash.
Notes:
Pets are not allowed to enter.
In dormitory rooms, we accept guests at age up to 50 years old. For double/twin rooms, this does not effect.
Also there are exceptions for supervisors who accompany school groups.
Services and facilities
Free WiFi
Free City Maps
Onsite-Bar (18:00-0:30)
24 Hour Reception
Air Conditioning
Book Exchange
Common Room
Breakfast Not Included
Full breakfast 5€
Elevator
Hairdryers
Hot Showers
Key Card Access
Linen Included
Luggage Storage
Tours/Travel Desk
Towels for hire (2 Euro)
Vending Machines
Kitchen (open 12pm-10pm)
Coin locker (2€ for max 12hrs)
Self laundry (4€ wash/4€ dry)
Microwave
Check-in: 3PM~
Check-out: ~10AM
Lockers in room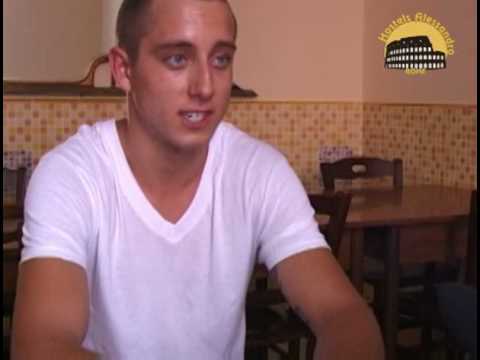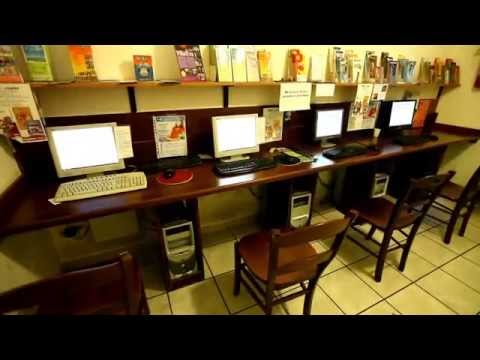 What you find around the Alessandro Downtown Hostel